Designed for recruiters
RecruitMe

can be used as an add-on to PitchYou or as stand-alone software
Contact
Contact your applicants easily via WhatsApp, regardless of their application origin, and benefit from the high attention that the messenger service attracts! You decide whether your applicants receive an individual message or an automated interview. To contact them, all you need is their name, phone number and permission to communicate via WhatsApp. You can create the contacts manually or simply use our Excel upload.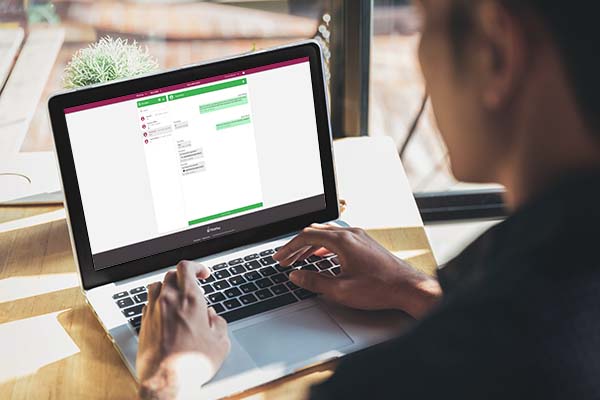 Contact via WhatsApp
Contacting candidates via WhatsApp regardless of application origin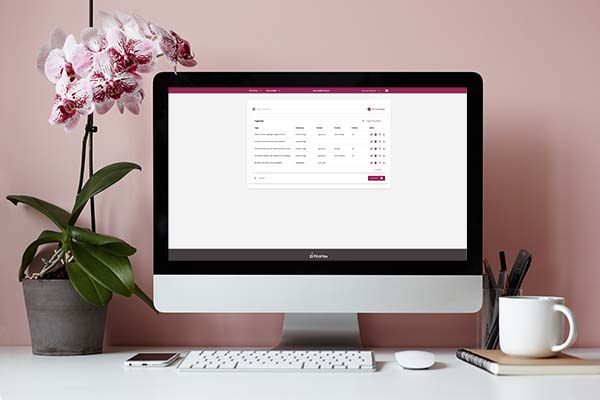 Broadcast
One message to any number of candidates
Broadcast
Broadcast offers the possibility of 1:n communication with applicants via the WhatsApp channel. This means that you can send a message to any number of candidates. This allows you, for example, to inquire about the short-term availability of your candidates from the candidate pool for a new position or to invite several candidates to an assessment.
Address several candidates at the same time!
Automation
Get to know your candidates better through an assessment via WhatsApp and find out which candidate is the best fit for your company. With RecruitMe you can automate the assessment digitally via WhatsApp. The answers of the assessment are transferred to RecruitMe. As a recruiter, you have an immediate overview of the current status of the assessments. The PitchYou matching algorithm finds the best candidates for you. Support your suitable candidates with RecruitMe during the onboarding process. During the onboarding process, ask for relevant information for payroll accounting, for example.
Assessment via WhatsApp - independent of time and location!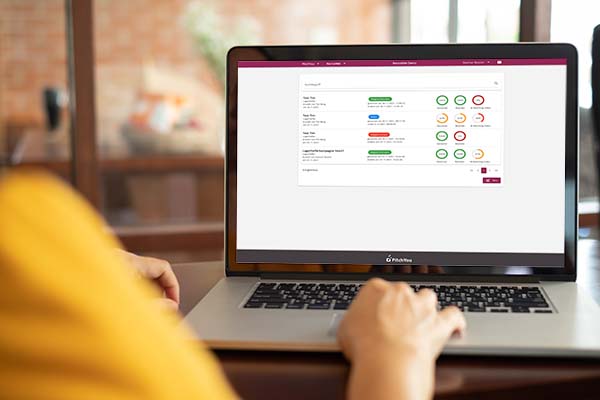 Automation via WhatsApp
With live status and matching index
Language Diversity
PitchYou interviews are available in all languages thanks to the integrated automatic translation function. This means that language barriers on the applicant side do not arise in the first place
Efficient Recruiting
Individual or prefabricated PitchYou interviews show through targeted questions whether the candidate is professionally suitable for the position and brings along the required motivation
Digital Media
Photos, videos, scans and voice memos can be sent and received by applicants and recruiters. Learn more about your applicants with the integration of photos and videos.
Live Information
Follow live the progress of the assessment of your candidates
Contact Import
Candidate:s can be easily imported into the RecruitMe application as an Excel file, regardless of the application origin
Recruiting with RecruitMe
With RecruitMe, you can support candidates from the first contact to onboarding via the WhatsApp channel and find out which candidates really suit you!
Contact
Take the next step in the recruiting process and contact your candidates via WhatsApp, regardless of their application origin. Benefit from the high response rate of the popular messenger service and communicate with all applicants via an intuitive channel. Receive relevant information through an automated question-and-answer game!
Selection
Which candidates fit your company? Find out by having your candidates complete an assessment via WhatsApp. You can create and weight the assessment questionnaires yourself or you can choose from the predefined questionnaires. Based on your weighting, our matching algorithm shows you how well the respective candidates match you. In real time!
Onboarding
Have you found the right candidate? We are very pleased! Then it's high time for onboarding. Support the selected candidates via WhatsApp. The messenger service WhatsApp not only enjoys a high level of attention and response time, it also offers a personal level. Clarify any outstanding questions quickly and easily via WhatsApp. Sending an onboarding questionnaire to several candidates at the same time is also feasible with RecruitMe. We hope you enjoy working with your new employees!